DVProfessional Uniforms are an Independent and privately owned uniform supplier founded in 1996. We have grown naturally through referrals to become an industry leader. 
We are a supplier of exclusively designed corporate clothing to the luxury market in the hospitality and retail sectors. At our foundation is a Luxury ladieswear brand that specialises in tailoring so we understand how to create corporate wear clothing than has a strong identity with a polished look.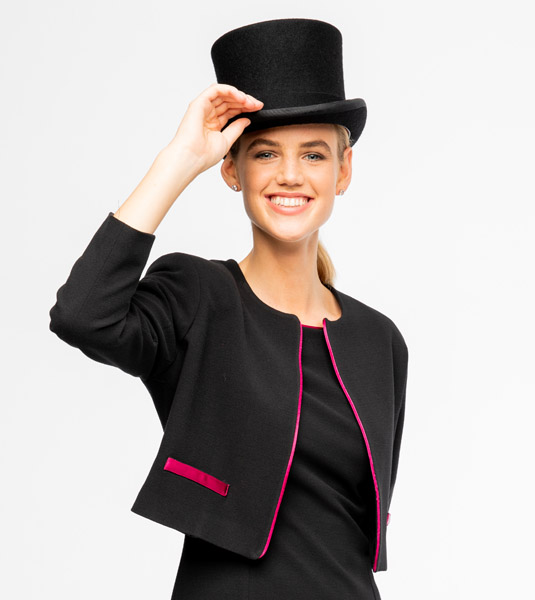 welcome to dv.Professional Uniforms
Bespoke Corporate Uniforms by Irish Designer Deborah Veale
Irish Corporate Uniforms by designer Deborah Veale. From Bespoke to Ready-to-Wear for all industries from Hospitality to Corporate Retail.
Bespoke Uniforms | Customised Uniforms | Ready-to-Wear Uniforms
Select from our collections below to view images and learn more about our Uniform collections and what we can do for you. We offer each client a proposal designed specifically for their requirements. Choose from one of the options below for a cost effective result.
About the luxury design process
Irish Company
We are an Irish company that has been championed and supported by Leading luxury brands
In House Designer
Our company's design asthetic is led by Award winning designer Deborah Veale and her team
Personal Service
We enter into a co-operative relationship with our clients ensuring their every needs are met, treating every client as five star
Bespoke Uniforms
Bespoke Irish Corporate Uniforms by designer Deborah Veale.
Great Testimonials
Our Testimonials speak for themselves ...
Unit 12 Fashion City, Ballymount, Dublin D24 F2WR, Ireland