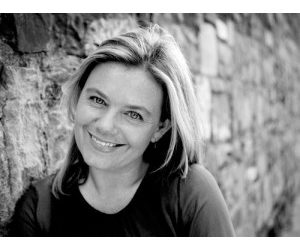 ​DV Professional is the corporate wear division of the designer Deborah Veale's label. The company is owned by Deborah and her husband Charlie Hanrahan and has been in operation since early 2000.
The team include top level seamstress and tailors that work in our studio in Dublin closely with our product and design team. Our sales and marketing dept are at our clients disposal and our office team take care of all our clients ongoing requests. Our logistics department make sure all arrives on time and in immaculate condition.
We are a design led company with a fashion foundation working with our clients unique brand credentials through collabrative creativity and technical knowhow to achieve exciting results, with a beautiful design aesthetic. We have cohesive working partnerships which bring the bespoke
handwriting necessary to maximise and reinforce each properties or brand's very different personality.
We work with some of the top luxury brands in Europe, and have a great understanding of the expectation of the market.
We supply support in respect of uniform styling and staff grooming and are available to our clients on an ongoing basis for any of their needs big or small.
With our fashion background we have a history of working with top stylists, hair and make up allowing us help our client achieve their desired look.